Fraser Donaldson, who is ten years old, organised a fantastic concert called 'Fraser Donaldson Junior Showtime' which consisted solely of child performers.

The concert took place at Merkinch Community Centre on Friday 6th September and £1,400 was raised in total.  All proceeds were donated to the Haven Appeal.

Thank you to everyone who attended and to all those who performed, including singers – both Gaelic and English – Highland dancers, pianists, an accordion player, a ukulele band and fiddle players.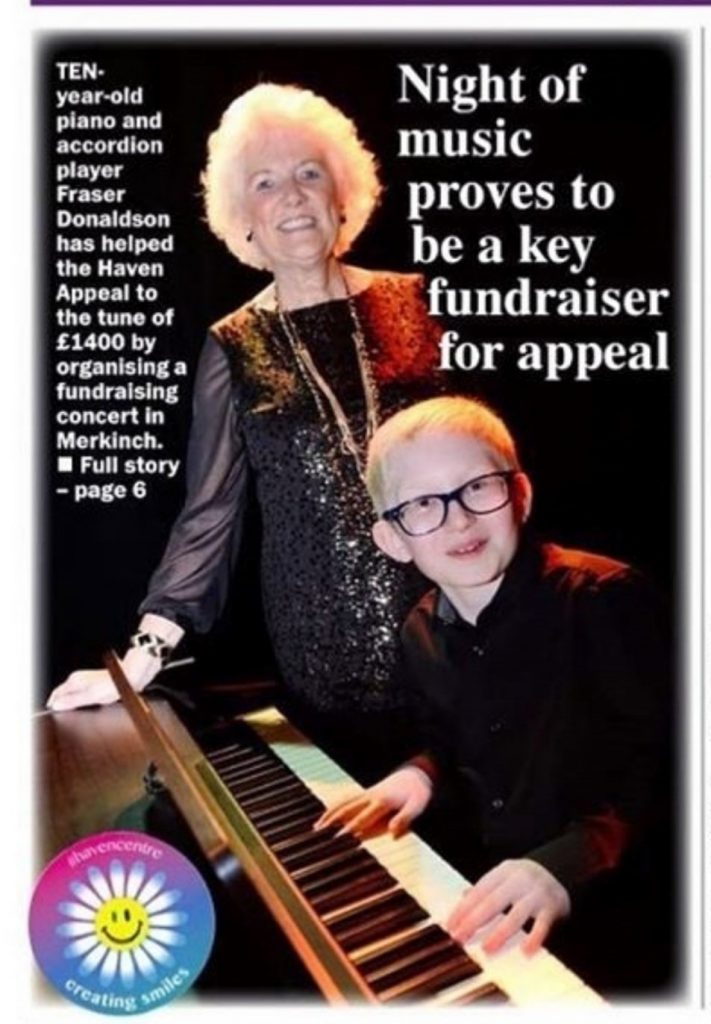 Click on this link to read the full story: https://www.inverness-courier.co.uk/news/icymi-showtime-for-appeal-183185/