The Haven Appeal is a campaign run by the Elsie Normington Foundation. The Elsie Normington Foundation is a Scottish Charitable Incorporated Organisation (SCIO) SC044029. It has 11 trustees who have wide-ranging skills and experience to deliver the project. It was set up by Elsie Normington, who has a son with a learning disability. Andrew now lives independently, with support. The launch of her book: "The Silent Doorbell" prompted many parents to express their own need for improved provision for local families. The Foundation seeks to bring inclusion and community to the lives of families and young people transitioning into adulthood.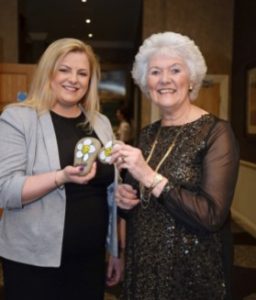 Elsie Normington (right) set up the Foundation because she recognised the need for services and facilities for children and young people with severe learning disabilities. Stephanie Inglis (left) supports the Elsie Normington Foundation and our Haven Appeal.
"The Haven Centre is my long term dream for our most severely disabled children. We will provide a purpose built centre which will be owned and managed by the community. It will provide young people and their families with the most comprehensive range of facilities anywhere in Scotland."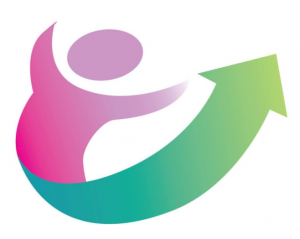 ENF has a Board of Trustees who meet on a regular basis to oversee the work of the charity. To date the charity has completed their Business Plan, Funding Strategy, negotiated land with Highland Council and working in partnership with Highland Council who will build the supported Housing element on the site. Secured two organisational partners who have long term track record in delivering childcare services and short break services.
ENF also has a committed Community Fundraising Team who meet on a regular basis to plan and deliver various fundraising events.