Ambitious plans have been drawn up by the Elsie Normington Foundation to put smiles on the faces of children and young people in our communities who most deserve our help. The Foundation aims to develop a specialist multi-purpose facility in Inverness called the Haven Centre for children and young people up to the age of 30 with multiple and complex needs. The Centre will provide support to people across the Highlands. It will be the first fully integrated facility of its kind in Scotland. A brownfield site has been identified on Murray Road, Smithton, Inverness, formerly the Culloden Court Nursing Home before a fire destroyed the building. The site, which has lain disused since the fire in October 2010, is now owned by the Elsie Normington Foundation, and building started in March 2022.
• Multi-purpose facility

• Three two-bedroomed respite houses

• Community café

• Indoor and outdoor play centres

• Office space

• Meeting spaces

• A community garden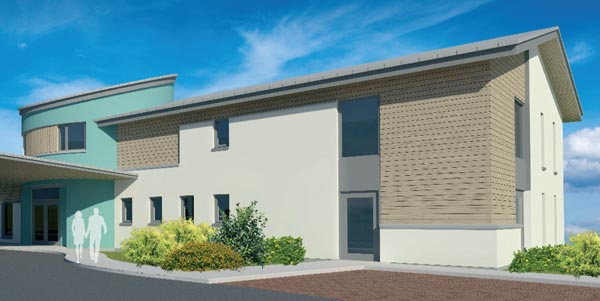 3D Render of the proposed Haven Centre
It is proposed to build three two-bedroomed respite houses, a community café to be run as a community enterprise, specialist play centres – both indoor and outdoor – as well office space, a number of meeting spaces and a community garden. Vital support is being provided by Direct Childcare, who will provide the child care in the specialist play centres and Key Community Supports, who have wide experience in housing support, short breaks and community support to adults with learning difficulties. It is estimated that 40 jobs will be created during construction and that the Haven Centre will operate with 19 full-time and 11 part-time workers. There will also be significant opportunities for volunteering. Smithton Residents' Association have given 100 per cent support for the project, recognising the development of a derelict site, the community involvement in the café and outdoor garden and the opportunities for employment and volunteering.
The Haven Centre
To find out more about each part of the Haven Centre please click the image to find out more.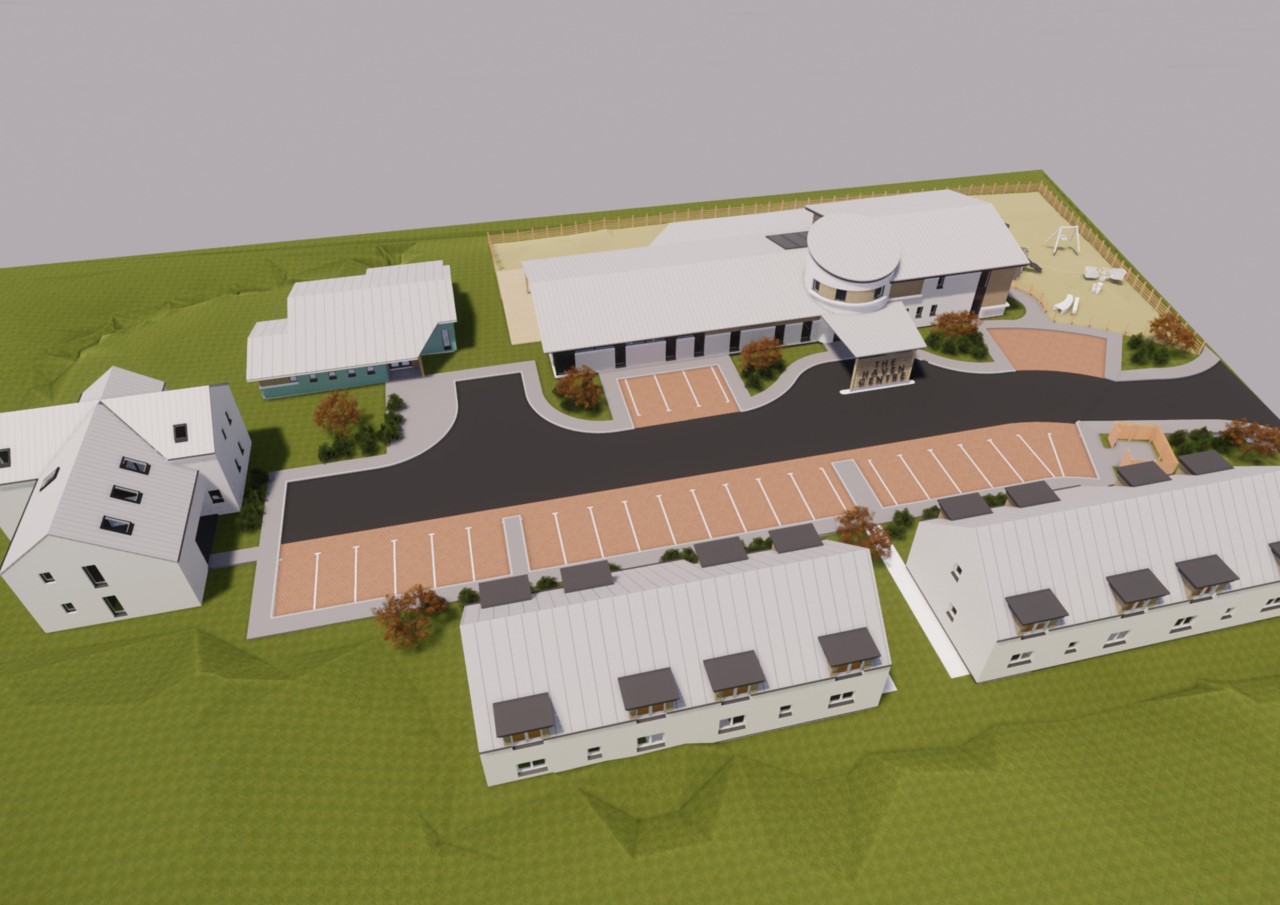 The Haven Centre
The Play Centre will have both indoor and outdoor facilities. The Centre will provide educational, social and fun play for children who have high additional support needs and the Elsie Normington Foundation will encourage integration with local school children where possible. This will encourage equality and diversity within the area and throughout the Highlands. The Play Centre will also provide after school clubs, week-end clubs and summer play schemes. It is hoped that Direct Childcare will deliver these services.
Community Café
In order to integrate the Haven Centre into the local community, a community café will be created. Local residents and associations will be encouraged to utilise the centre. This facility will be managed by local voluntary organisations and will deliver social enterprise opportunities. The project will be supported by volunteers and young adults. It will be run as a viable community business and profits will be utilised to assist the Centre's activities. Young adults with multiple disabilities and complex needs will be able to socialise and make friends and develop some independent living skills.
As part of the day-to-day running of the centre, young adults will be provided with supported employment opportunities.  This will encourage and train young adults who are in transition from school into the adult world.  These experiences will form a key part in their development.
Respite Facilities
As part of the Haven Centre, provision will be made for three respite flats to enable parents and carers to have short breaks while their child is being cared for. These services are currently not available for those who live in rural Highland communities when they are visiting Inverness.  This means that our flats will transform the lives of parents, carers and children across the Highlands. In particular, the respite facilities will provide parents with a well-deserved break from their arduous day-to-day caring regime.  The flats will also give the children a short holiday in a safe environment where they will be cared for and they will be able to participate in activities that are appropriate for them.
Supported Accommodation
The Centre will provide supported accommodation for young adults as they leave home and gain longer-term independence in a secure and supported environment. These eight supported flats are for this purpose and will be built by Highland Council.