The following news article and images appeared in the Inverness Courier on 05 June 2023:
It began as one mother's dream after witnessing the isolation experienced by her son who has severe learning difficulties.
After 10 years and raising a phenomenal £4.8 million, the Haven Centre for children and young people with severe learning difficulties and complex needs in the Highlands is about to become a reality.
There were celebrations as Elsie Normington today received the keys to the newly-built centre – the first of its type in Scotland – at the site in Murray Road, Smithton.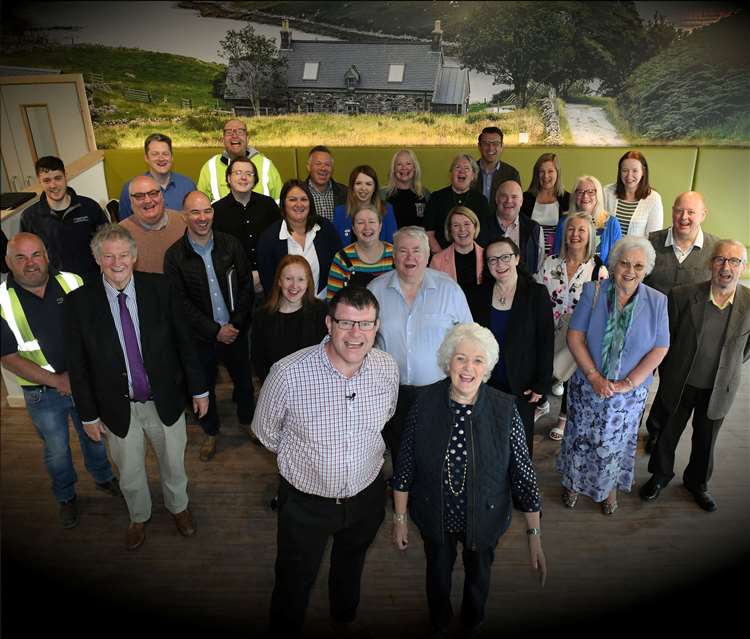 The multi-purpose facility, which will make a massive difference to hundreds of families, includes an indoor specialist play centre with child care facilities, a community cafe, meeting spaces and garden.
It also includes three badly-needed respite flats for young adults up to the age of 30.
The building still has to be fitted out but is set to open its doors this summer ahead of the official opening in August.
The inspiration for the project came from Elsie Normington whose son, Andrew, was diagnosed with a rare form of epilepsy as a young child resulting in complex needs – although he is now of an age where he will not benefit from the centre.
She founded the Elsie Normington Foundation (ENF) which has turned her ambitious vision of a special place where families could feel a real sense of belonging into a reality.
It has taken determination, dedication and persuasion to reach today's milestone.
As she received the keys from Thom Macleod, managing director of Compass Building and Construction Services, a delighted Mrs Normington thanked everyone who has supported the project.
"There were ups and downs and disappointments along the way but I never stopped believing it would come to pass," she said.
She recalled, for example, the foundation being turned down by the Scottish Land Fund for funding to buy the site because the project did not meet the criteria.
"It was a massive disappointment because we had put such a lot of work into it," she recalled. "But you just have to get up and get going again."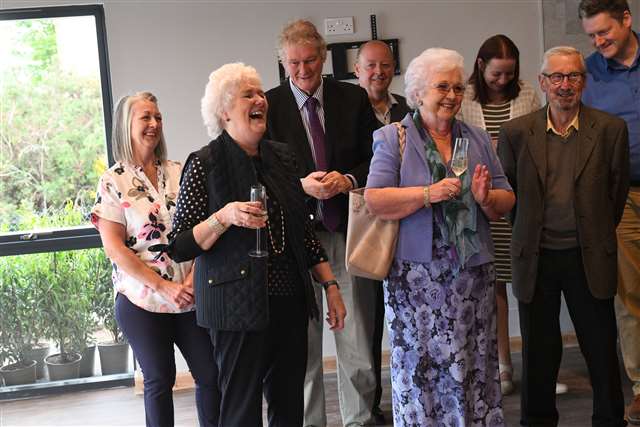 She highlighted what makes the Haven Centre special.
"It is a unique centre in Scotland," she said.
"It has been uniquely constructed to meet the most severe and complex needs of young people. It sets it apart from others.
"There is no other centre like this in Scotland which has all the different components – a play centre, respite flats and a community cafe which is open to everyone."
She said it would make a difference to parents by providing much-needed time off.
"It will give time for them to be with other siblings in the family and to take a breath and to be able to renew and refresh again," she said.
"It is hard going caring for a disabled child.
"Parents do need that respite and support. There will be a lot of moral support as well as physical support."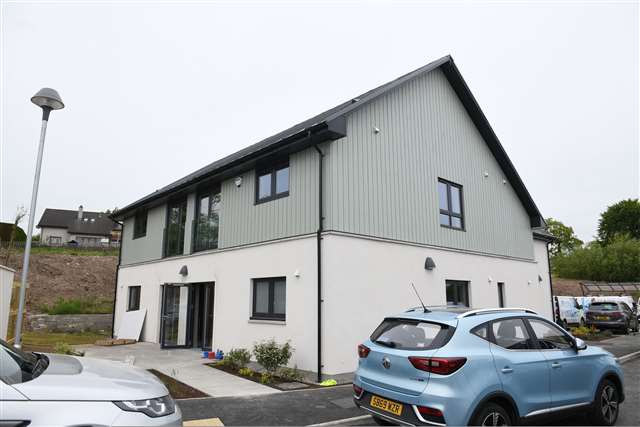 The Special Needs Action Project (SNAP) will provide play services – currently it has a five-year waiting list for children to access one afternoon a week at Drummond School.
Don Robertson, chairman of SNAP, said currently it has provision for 100 children.
The aim is to double capacity with the addition of the Haven Centre but he cautioned this comes against the background of a huge shortage of services in the Highlands.
It is currently recruiting staff and volunteers for the Haven.
ENF community fundraiser Rona Matheson said some families wait years for play provision.
"Some children leave school and there have been no play sessions for them," she said.
"To know it is there but you cannot access it is really difficult. It is heartbreaking."
She was also cautious about not giving false hope.
"There is still much more to do," she said.
"But the centre will give more families much more hope of a place which was not there before."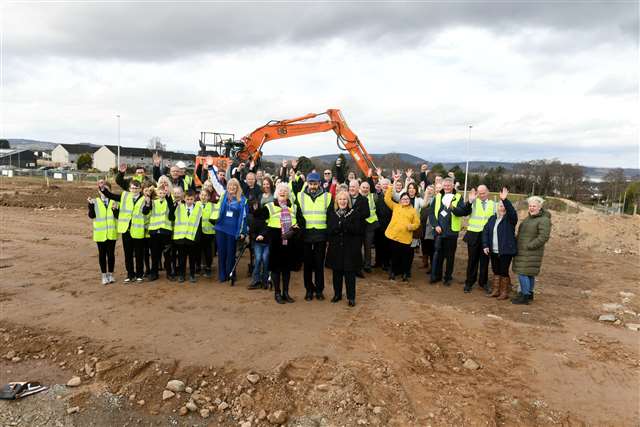 Thom Macleod, managing director of Compass Building and Construction Services, said handing over the keys was a milestone along the way in the Haven Centre's story.
"Hopefully, it will be transformational for parents, staff and children who come here," he said.
He thought the cafe and kitchen area would provide opportunities for people to come together to share experiences and support one another while the outlook across the Moray Firth was inspirational.
"It is not about the bricks and mortar of the building but about the passion which has gone into it," he reflected.
"Elsie put diligence into getting the right people at the right place at the right time."