Hundreds of flag-waving cheering children lined an Inverness road to herald the grand opening of a pioneering centre for young people with complex needs.
The Haven Centre – which has taken 10 years and £4.8 million to achieve – is Scotland's first purpose-built centre of its kind, featuring play facilities, a community cafe, respite suites and garden.
It aims to provide an inclusive community space where children and young people with profound and multiple learning disabilities have opportunities to have fun, play, socialise and develop.
It was the vision of Elsie Normington after she witnessed the isolation experienced by her son, Andrew, who has severe learning difficulties.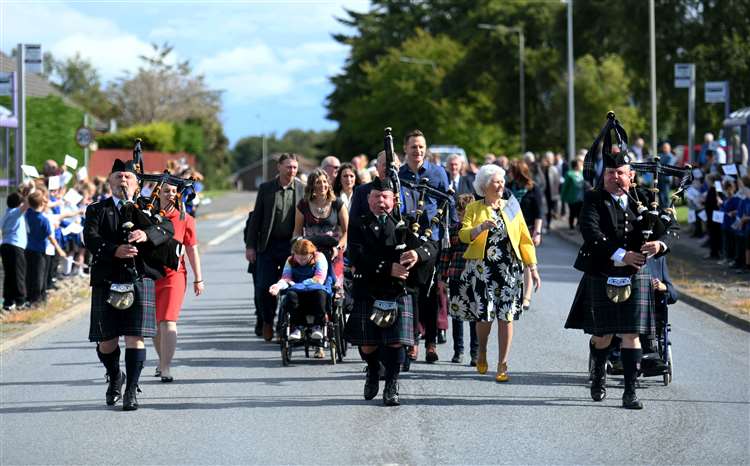 Today, she was joined by guests, including past and present trustees of the Elsie Normington Foundation, supporters, funders, politicians and community representatives, to celebrate the official opening by Skye, Lochaber and Badenoch MSP, Kate Forbes.
Pupils from Smithton Primary School lined Murray Road and enthusiastically cheered the parade as it processed from Smithton Church to the centre.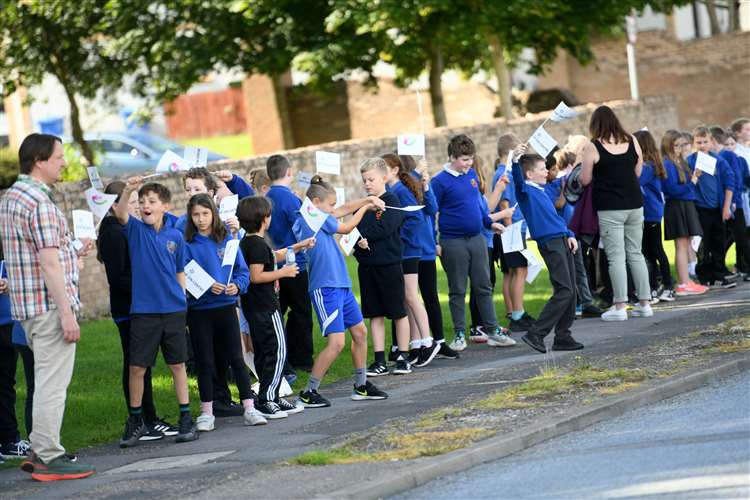 Ms Forbes said: "Today is a great day of celebration and the celebration of a remarkable building which has been born of many, many years of keeping the dream alive with determination, grit and resilience.
"It is also a day of declaration – a declaration that all human beings are born with inherent dignity and deserve to access services and support which allow them to live a life in society and contribute to society with dignity and worth."
She said the services provided at the Haven will meet the "standard of painstaking excellence" of the building and that it marked the start of a transformation in the Highlands to be a region renowned for equality, dignity and recognition that every human being is born equal and deserves equal rights.
Mrs Normington described the opening of the Haven Centre as a dream come true and thanked everyone who supported the idea.
She felt much of it was due to community support.
"So often you watch the news and there is bad news," she said
"But we have great news today about the communities in the Highlands who are generous, who are caring and kind and want to be a part of this project."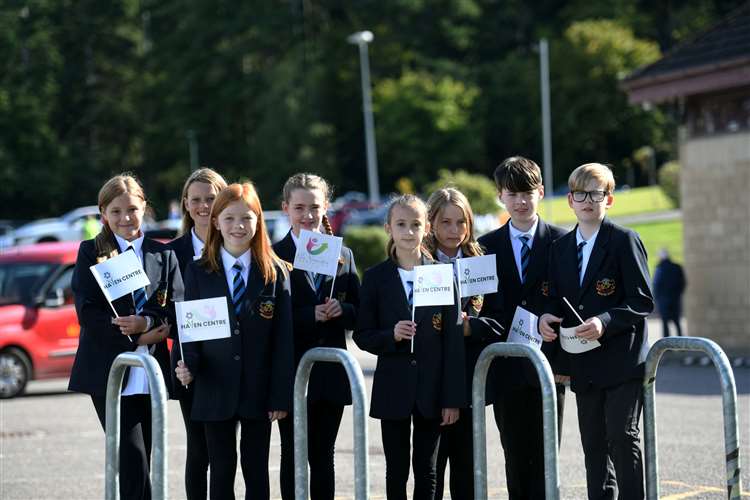 Smithton Primary School headteacher Aileen Mackay welcomed their new neighbours to the local community.
"Our school is rooted in positive relationships," she said.
"Without love, we are nothing and we work on showing respect, including everyone.
"What a privilege to be across the road from such an amazing provision and dedicated people."
The Haven Centre will be run by the Elsie Normington Foundation in partnership with Special Needs Action Project Inverness.
The construction was carried out by Compass Building and Construction Services.